Irish Young Rider Eventing team win team Bronze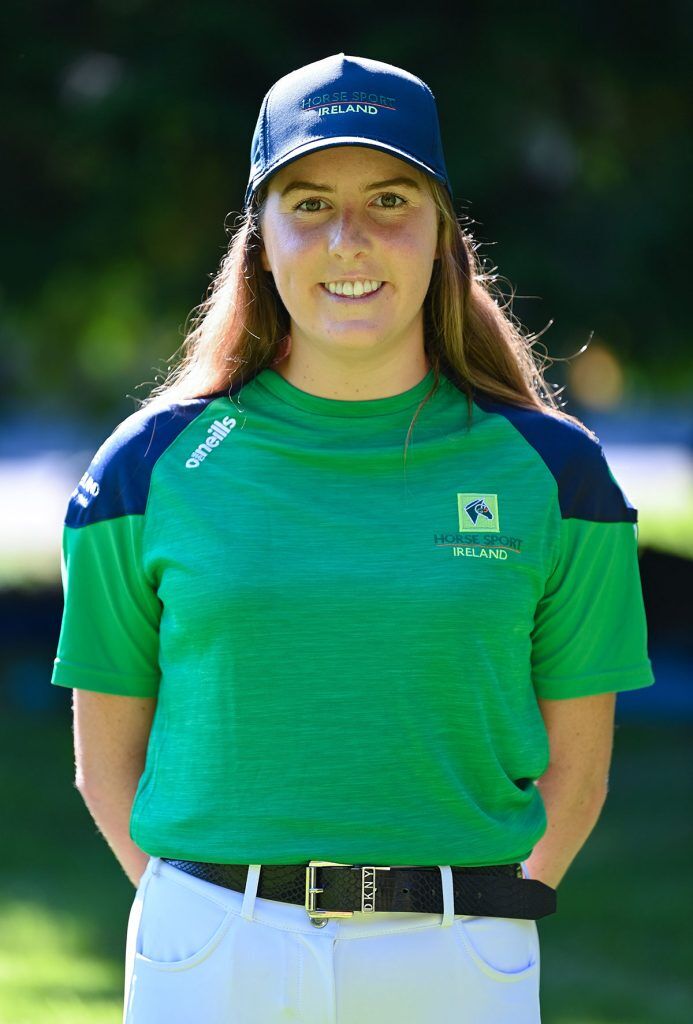 Alannah Kelly was best of the Irish claiming the individual bronze medal with all Irish athletes finishing inside the top 12
The GAIN Equine Nutrition Irish Young Rider (under 21) Eventing team had a stellar performance at the FEI Young Rider Eventing Championship in Montelibretti, Italy, to claim the team silver medal and Kildare native Alannah Kelly won individual bronze.
Sue Shortt's team of Alannah Kelly, Heather O'Connor, Godfrey Gibbons and Chloe Fagan got off to a strong start after the opening dressage phase, sitting in second place. Saturday's cross country proved testing and Ireland rose to the challenge moving into the top spot.
Westmeath's Chloe Fagan also moved from individual silver after dressage to individual gold post cross-country. Unfortunately, a small injury to her own Comte Ligniere Z meant she did not complete the final phase.
Following Fagan's withdrawal Ireland moved into team bronze, behind Germany and home nation Italy. With very small margins between the top three teams, it was still all to play for.
Clear rounds in the show jumping phase were not common, with only four riders jumping clear and three of these riders exceeded the time allowed. One fence down for Kelly and the Irish Sport Horse Cooley Bounce, owned by Caroline Kelly, saw her move up the leaderboard to finish on the podium in third place.
Individual athlete and Tipperary native, Daniel Meagher, riding James Meagher's A Classic Sportfield (ISH), had a brilliant championship debut finishing on a score of 39.6 in fifth place.
Galway's Gibbons riding Milchem Free Spirit (ISH) had two fences down in the final phase to finish in seventh place individually. Waterford's Heather O'Connor and HSH Has It All (ISH) finished 12th.
Ireland's success in the show jumping arena saw them move up a place on podium to claim the team silver medal.
The Irish Young Rider Eventing team are kindly supported by Sport Ireland, GAIN Equine Nutrition, Dubarry of Ireland,
Bucas Ireland, Berney Bros, TRM and Eventing Ireland.
Breeding:
Milchem Free Spirit (ISH) – 2012 mare by Contra A (HOLST) out of Milchem Clover Lady (ISH) by Nautilus (KWPN). Breeder: Ralph Conroy. Owner: Marie Dunne. Rider: Godfrey Gibbons (IRL).
Cooley Bounce (ISH) – 2010 gelding by Grange Bouncer (ID) out of Smart Fair Lady (ISH) by Master Imp (TB). Breeder: Thomas Duffin. Owner: Caroline Kelly. Rider: Alannah Kelly (IRL).
HSH Has It All (ISH) – 2011 gelding by Puissance (ISH) out of Qeen Allo (ISH) by Aldatus Z (OLD). Breeder: Sean Barron. Owner: Heather O'Connor. Rider: Heather O'Connor (IRL).
A Classic Sportsfield (ISH) – 2014 gelding by Mermus R (KWPN) out of Cavalier Classic (ISH) by High Roller (ISH). Breeder: Siobhan McGuinness. Owner: James Meagher. Rider: Daniel Meagher (IRL).
Photo:
Alannah Kelly. Credit: Ramsey Cardy/Sportsfile