MARTIN CLUNES STARS IN NEW DOCUMENTARY ON HORSE & COUNTRY TV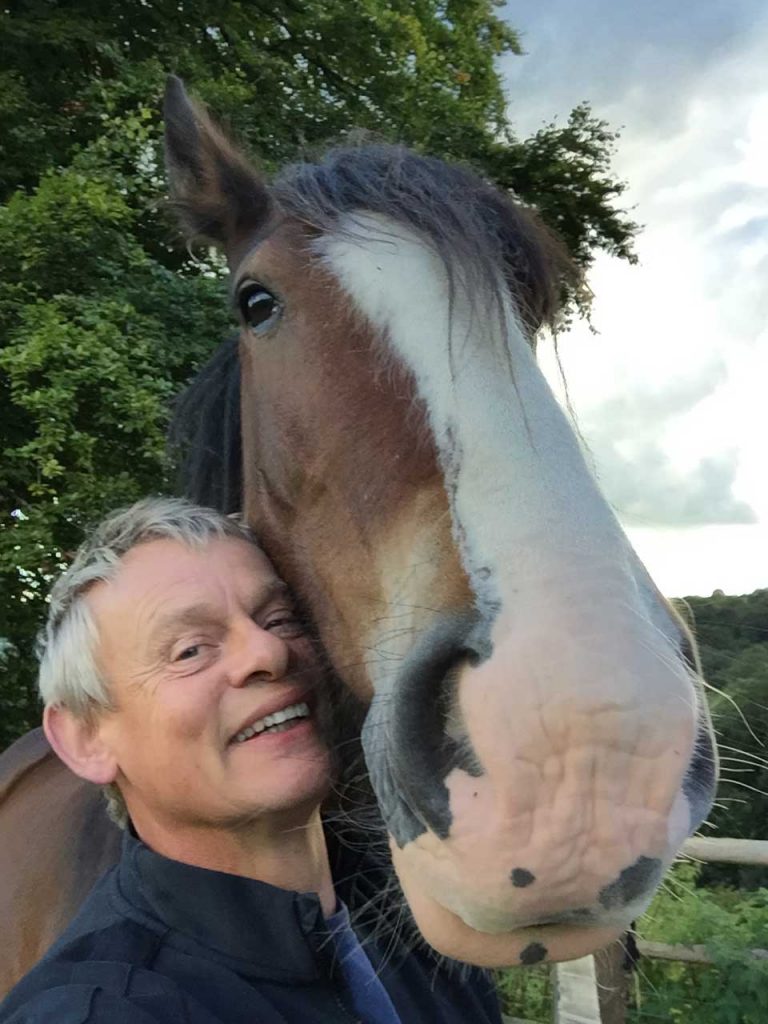 Television star Martin Clunes presents a new documentary show on Horse & Country TV, all about how equine learning can benefit people with special needs.
In 'Martin Clunes: Riding Therapy', the actor and horse lover heads to the Fortune Centre of Riding Therapy in Hampshire to meet a group of young people with learning difficulties and disabilities, whose lives have been transformed by horses.
During the course of filming, Martin discovers the profound effect horses can have on the students at the Fortune Centre. Through learning to ride and looking after horses, they can gain essential life skills, transform their lifestyles and develop their fitness. The equine-based education facility helps their students to develop their literacy and mathematical skills as well their confidence and communication skills, and to become more independent.
Among the people Martin meets during the show are Adam, who has learning difficulties and problems with social interaction but has gone on to work successfully in the equine industry; and Daisy, who has Autism as well as PraderWilli Syndrome. Daisy's time at the centre has seen a great improvement in her health and mental wellbeing, as well as her ability to interact and socialise with others.
Martin also gets the chance to find out more about the different types of riding therapy available at the Centre, including vaulting – a form of gymnastics on horseback. The Doc Martin and Men Behaving Badly star got to have a go at the discipline himself on one of the Fortune Centre of Riding Therapy's equine residents.
"Riding therapy offers an effective way of developing new habits, new life and work skills and greater personal reliance. For these young people, riding therapy has changed their lives forever," says Clunes.
Martin, who is the President of the British Horse Society, is well known for his passion for equestrianism. He has already appeared in a number of television shows about horses, but this is his first time presenting a show on Horse & Country TV.
"Martin Clunes is a hugely popular television personality and a massive supporter of the horse industry, so we're delighted that he's presenting this new documentary show on the channel," says H&C's Head of Programming, Jonathan Rippon. "We're also pleased to be able to showcase the excellent work done by the Fortune Centre of Riding Therapy, and to highlight what a wonderfully transformative effect horses can have on people."
Martin Clunes: Riding Therapy is a half-hour one-off documentary produced by LoveLove Films. It premieres exclusively on Horse & Country's online platform, H&C Play, on Tuesday 21 March 2017, and will be shown on Sky channel 253 at 9pm on Tuesday 28 March.
SHARE this article with other horsey friends by clicking any of the share links below…