Training for the jump off – it's all about trade off's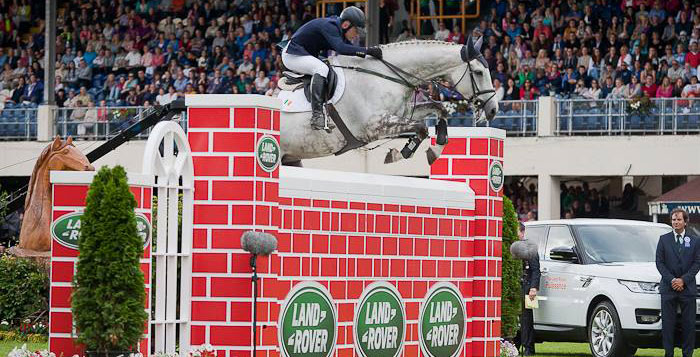 Riding a winning jump off round is something that takes skill, practice and nerves of steel.  Do you opt for a fast pace and accept that you won't be quite as fast on the turns, or do you take it a little steadier to allow you to shave off seconds with a tight turn back? Your decision will obviously depend heavily on the course plan and the horse you're riding. But as a competitive rider it's good to know that everything is a trade off.
Watch the video below to see Derek McConnell demonstrate the trade off between the willingness to take a stride out versus the possible disadvantage of the extra momentum created and the extra stride resulting to the third fence. Know what your horse can do, or more importantly what he has a difficulty doing! Stay within his talent envelope and maximize his performance. If 5th is the best he can do against present opposition, then be happy with 5th and achieve it!
How do you train and prepare for a jump off? Please feel free to leave us a comment below and do share this post with fellow showjumping enthusiasts on facebook, twitter and further afield!